Thought of a wonderous slogan for JamesWeb which could reside toward the bottom left of the page? Well you're in luck, because for just 50 JamesWebs, you can submit anything you like, up to 80 characters long, and it'll appear randomly down there in the corner along with all the others. Of course, since it costs JamesWebs, you have to be logged in to submit one.
There are currently 69 slogans in the database
WEBCAM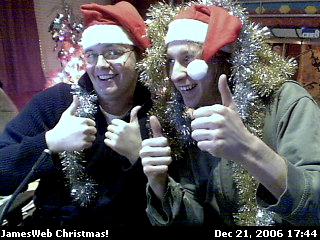 POLL!
If I made a new poll would anyone even notice?